Venguard Coins and Upcoming Valentine 2021 Event Details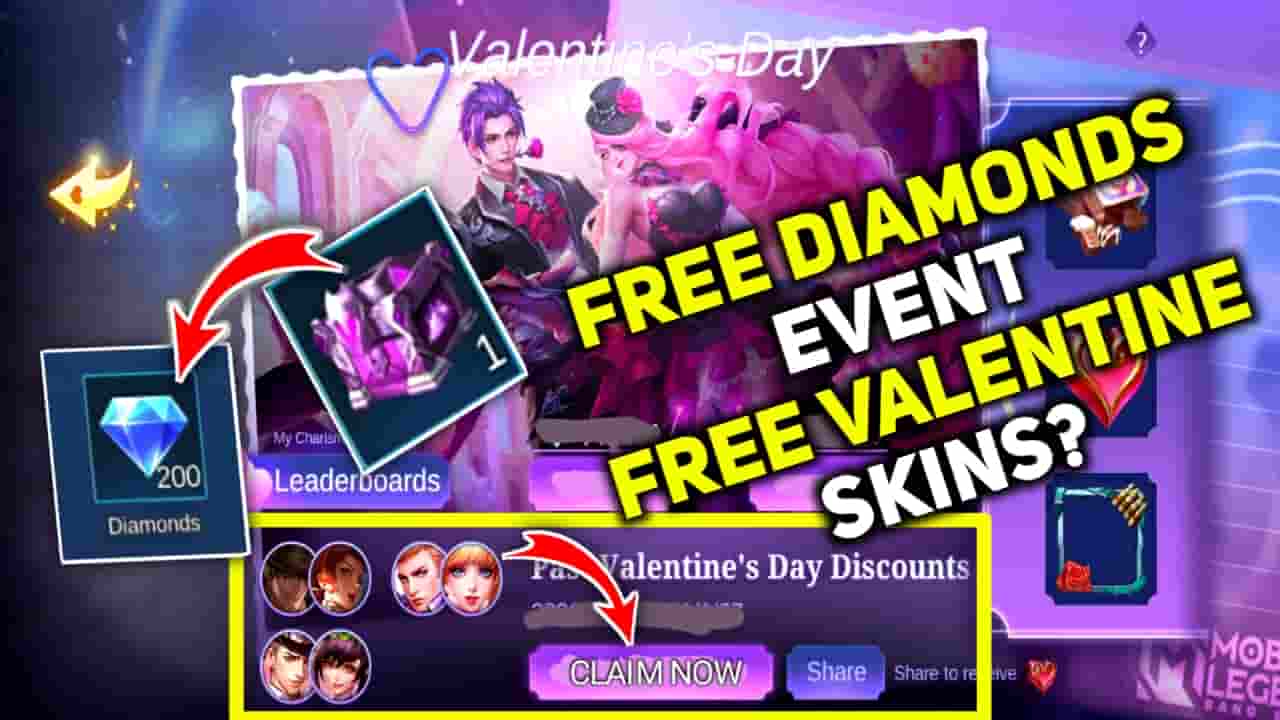 Today, in this post I will talk about Mobile Legends upcoming two new events. These events are only available in the Advance Server. If you have Advance/Test Server then you can view these even5s by switching server. But if you don't have Advance Server then don't worry guys I will let you know every single details of these upcoming events.
1. Venguard Coins Event:
Venguard Coins event is now live in the Advance Server. From the event you can get Venguard Coins by completing tasks.
– Play Classic/Rank/Brawl
– Daily Login Bonus
– Play Rank match with new Hero Yve.
Then you can exchange Venguard Coins into diamonds.
1 Venguard Coin = 1 Diamond.
Also you can buy Crystal of Aurora packs by using Venguard Coins. Exchanging venguard Coins into Diamonds is counted as Diamond Recharge, so you enjoy Recharge bonuses as well. I think this event is one of the best events by Moonton.
There is no specific date for this event release in the Original Server, but we can guess the release date. I think Venguard Coins event will release on the Original Server next moth, which is February 2021. Because Yve will release in February and in the Venguard Coins Event page we can see Yve's portrait. So, I think Venguard Coins Event will release on February.
2. Valentine Event 2021:
Valentine is coming on February 14, 2021. So, there is a new event for Valentine in the Mobile Legends. From the Event you can buy Valentine skins for 30% discount. You can buy previous valentine skins of Clint and Layla, Alucard and Miya, Khufra and Esmeralda, Gusion and Lesley, etc. All these skins can be obtained for 30% price discount during the Valentine event. So, keep your diamonds ready for the event.
For better understand watch the following video.

Thanks for visiting. Please like, comment and subscribe our youtube channel for more update and leaks in Mobile Legends.