Upcoming Free Emote Event and Lucky Shop New Skin Update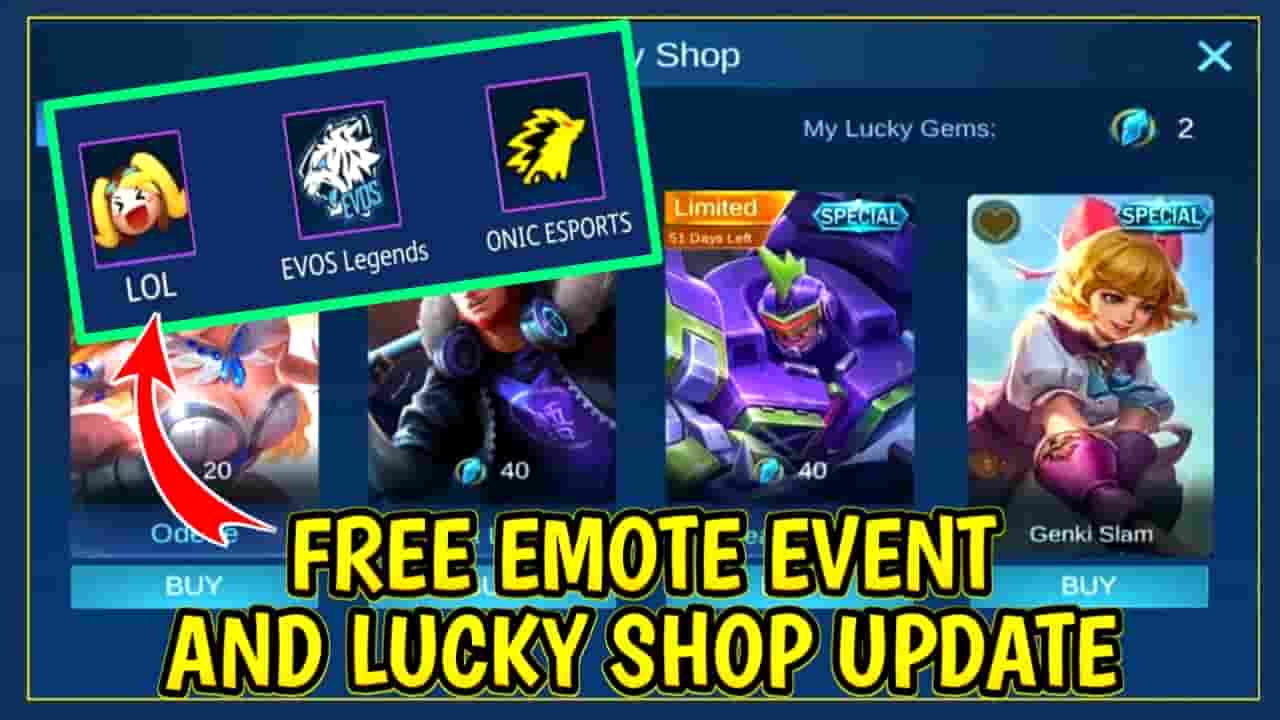 Hey guys what's going on? hope you are well. Today, I will show you another new upcoming event in Mobile Legends. From the upcoming event you can Claim free Emote. And there is also some daily login Bonuses.
Login Daily to claim your login bonus in the event. The event is upcoming and now available only in the advanced server. The Event will available in Original Server on
March 16.
Open game on March 16, 2021 to Claim free Emote.
Then comes the Lucky Shop update. Recently Moonton added Johnson's Special Skin in the Lucky Shop. And there is another good news for us, specially for the Lolita users. Because Lolita's new Special skin "Genki Slam" is going to be added in the Lucky Shop.
The Specific date is not mentioned yet but according to leakers Lolita's Special skin Genki Slam will be added in the Lucky Shop next update. I make a video on the free Emote event and Lucky Shop update. Please guys watch the following video and Also don't forget to Like, Comment, Share and Subscribe our channel.

Guys thanks for visiting and watching my video. If you like this update please Subscribe my channel for future updates. In my channel I upload Mobile Legends upcoming update, leaks, free skin tutorial, free recall effect tutorial, HFR Mode fix tutorial, Fix lag and network issue tutorials, etc. I hope you will find my channel useful because I upload videos daily and keep my subscribers updated about the upcoming events, Heroes, Skins, Emotes, etc. Also I upload free diamonds tutorial for Mobile Legends.