Upcoming Bounty Hunter Event in Mobile Legends

There is a new upcoming event in Mobile Legends. The Event is already in the Advance Server. The event is called Bounty Hunter.
From the event, players can obtain many rewards. Rewards including the Legend skin of Lesley. Which is a time-limited skin. It also contains many more time-limited Epic skins, Special, Elite, and Normal skins. Additional rewards are Magic Potion, Fragments, Emotes, etc.
Bounty Hunter Event Release Date and Info:
There is release date confirmation from Moonton yet. May be it will release soon in the original server. But before release you can perticipate in the event if you have Advance Server access.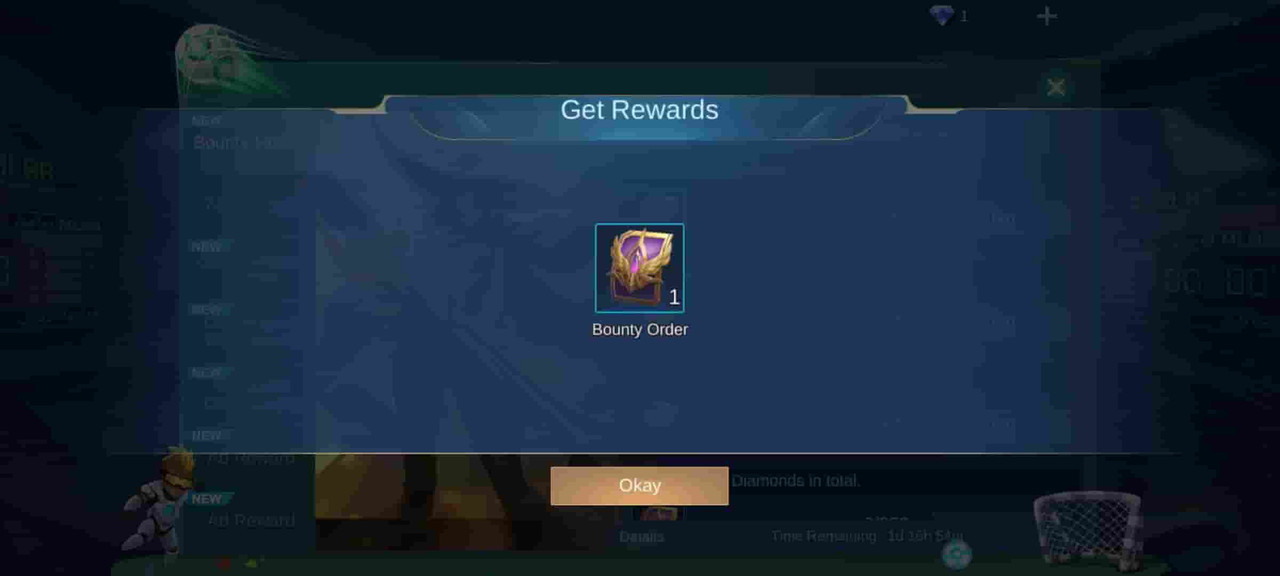 The event is like Collector or Superhero skin squad skin events. Players can Pre-order for free
Bounty Order token
.
Bounty Hunter Event Pre-order, Free Bounty Order Token and Event Tasks: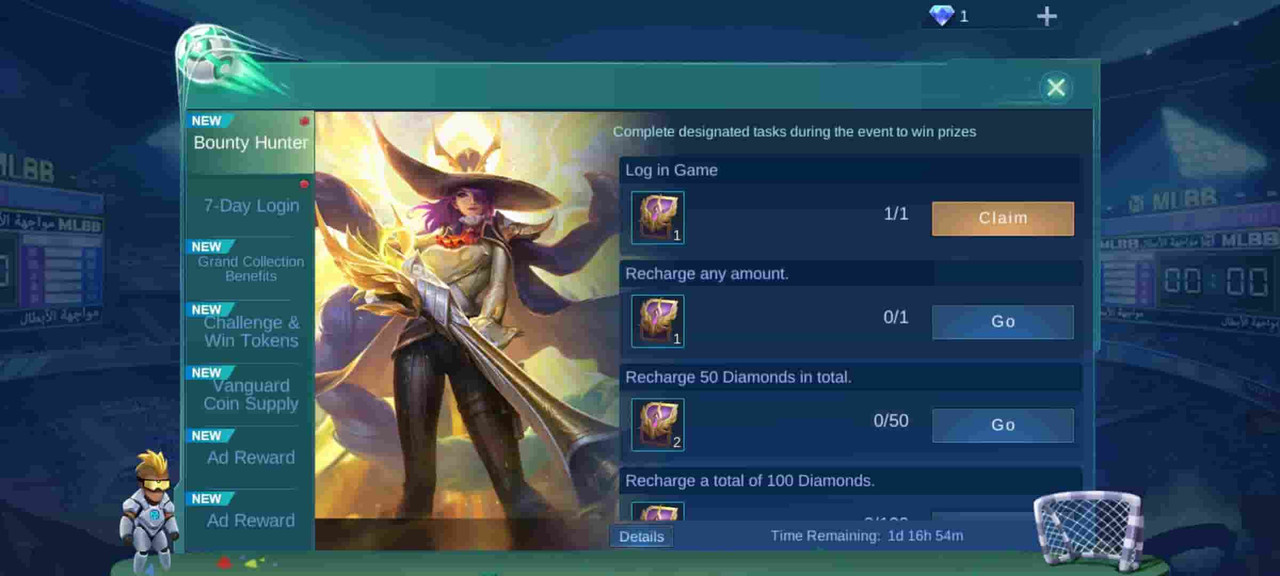 When the event release in the Original Server players will be able to pre-order event for free token. And they will claim 1 Bounty Order token on the certain date.
There will be some tasks for free Bounty Order tokens.
The tasks are:
1. Log in Game.
2. Play Rank/Classic/Brawl with friends.
3. Recharge any amount of diamonds.
4. Recharge 50 diamonds.
5. Recharge 100 diamonds.
6. Recharge 250 diamonds.
7. Spend 100 diamonds in the bounty hunter event.
8. Spend 250 diamonds in the bounty hunter event.
So, players will get 3 free tokens without recharge diamonds.
1. 1 token from pre-order.
2. 1 token for the log-in game.
3. 1 token for play with friends.
Total 3 Bounty Order tokens without diamond recharge.
Bounty Hunter Event MLBB:

This the event interface. The event is very simple. Use tokens for free draw. Diamonds can also be used for draw in the event. Exclusive reward is guaranteed in the first 10th draw.
Players will get Bounty by drawing the event. Bounty can be used for exchange skins in the exchange shop, which is shown below.

So, If you don't get your favorite skin by drawing then you can obtain it from the exchange shop.
Watch the following video to get more information about the Bounty Hunter Event.
Video Link:- https://youtu.be/mebFnB_uPzk