How To Get Free Diamonds in Mobile Legends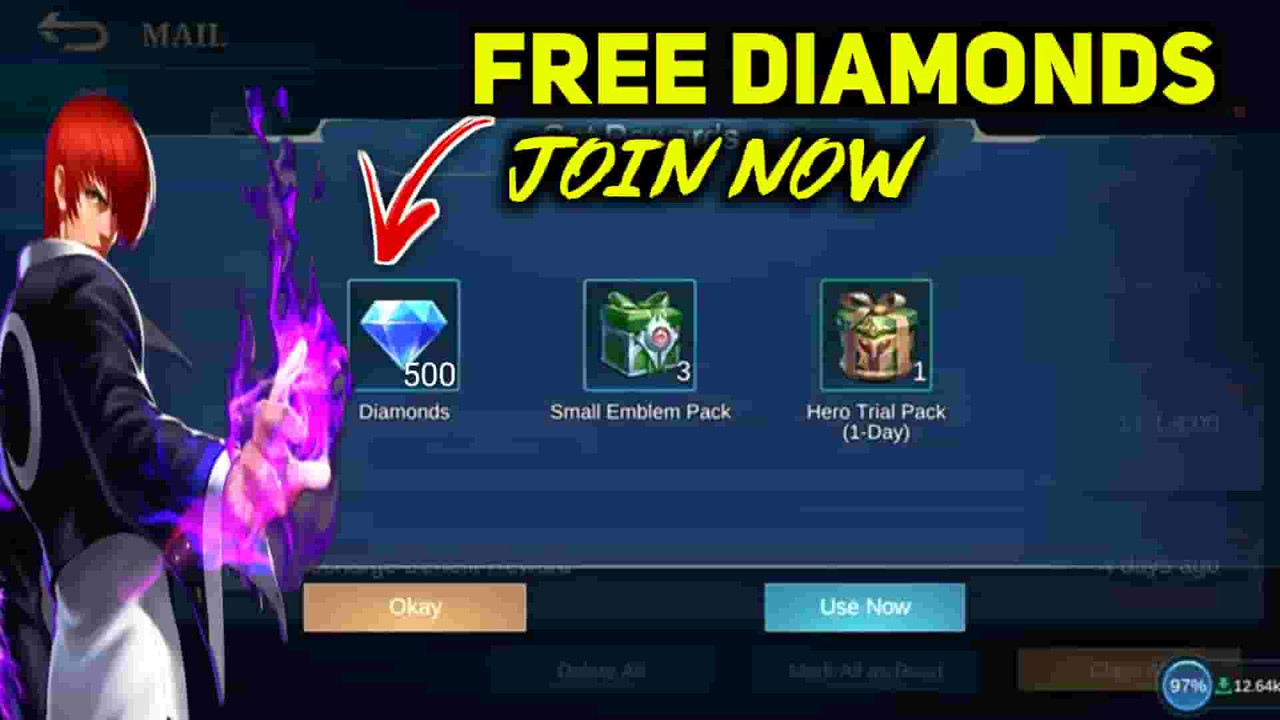 Hey guys what's going on? hope you are well. The year is ending today and new year is coming tomorrow. I wish
2021
will be a very happy and beautiful year for all of the peoples in the world. There will be no virus like
2020
. May
Allah
bless us.
By the way, Today I'm going to show you
how to get free 500 diamonds in Mobile Legends.
This is a legit way to get free diamonds in Mobile Legends. No hack, no script or injector. All you to do is just perticipate in an event and you can have a chance to win 500 diamonds.
Recently I won 200 diamonds from a similar event like this. So, these types of event are real and you can win really 500 diamonds if you lucky enough. Without further delay let's get into the topic.
Guys I make a video on this. For better and easy ubderstanding watch the following video.
That's all guys. Hope you find my post helpful. Make sure to subscribe and like the video. Don't forget to share the post.