Alucard Obisidian Blade is one of the best skins in Mobile Legends. The skin is visually very nice and effects are very attractive. The skin is wanted by every Alucard player. The players who play Alucard in Mobile Legends they wants to obtain the skin. But it is hard to obtain a time limited Legend Skin in Mobile Legends. Alucard Obisidian Blade is a time limited Legend skin. So, it is hard to get the skin. You can only get the skin during special events by Moonton or you can get it by spin in shop. But you will need to spend a lot of money and diamonds. Which is very expensive for us.
But guys don't worry today I will teach you how you can get the Legend skin of Alucard for free. You will not need any diamonds or spend money for to buy the skin. Just follow my trick and you will get the skin free. Guys make sure to follow every step properly because the proccess of getting the skin free is a little hard for the normal players.
Download Alucard Legend Skin Files From The Link Below.
>> How To Download From My Link :
https://youtu.be/5ObMTDEkidg
Download Alucard Legend Skin Files:
1. Alucard Legend Skin File :
Download
Zip Password: alucard
2. Alucard Backup File :
Download
3. Zarchiver :
Download
How To Install Skin File In Mobile Legends:
1. Download the skin file from the link above.
2. Extract the skin file.
3. Copy or Move extracted files to Android/data/com.mobile.legends/files/dragon2017/assets/
4. Then select Replace All if required. Follow the picture below ↓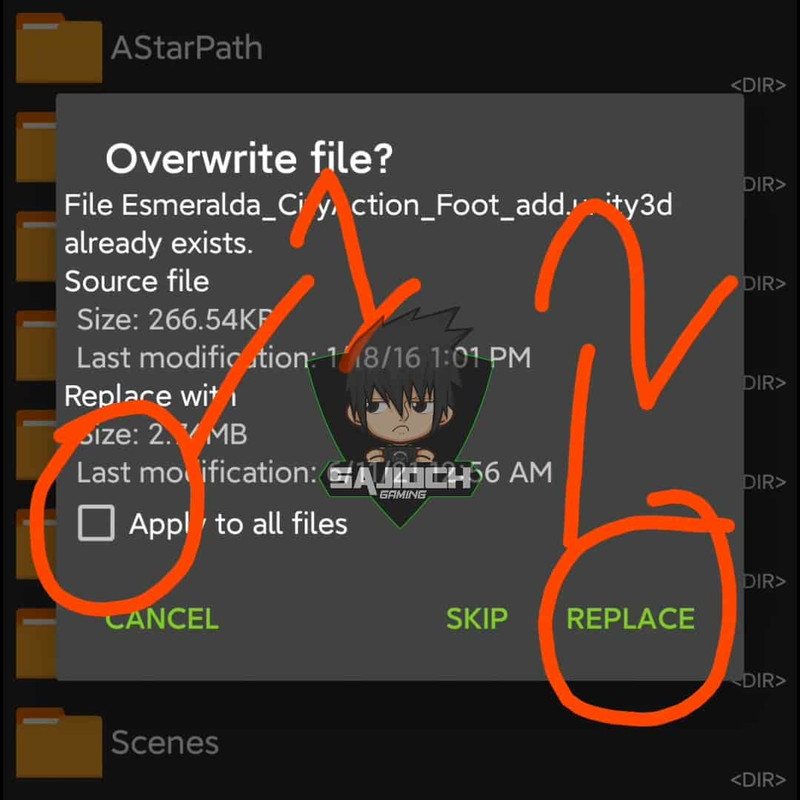 5. Done. Now open Mobile Legends and Enjoy.
If you facing problem doing the steps above then watch the below video to understand properly.
Video Link:- https://youtu.be/D00i7fl3_J8
That's all guys. Thanks for visiting. If you facing any problem just comment below.